Selling Your Equipment
Purchasing Used Equipment
Simple, Reliable and Economical
Selling Your Equipment is Hassle-free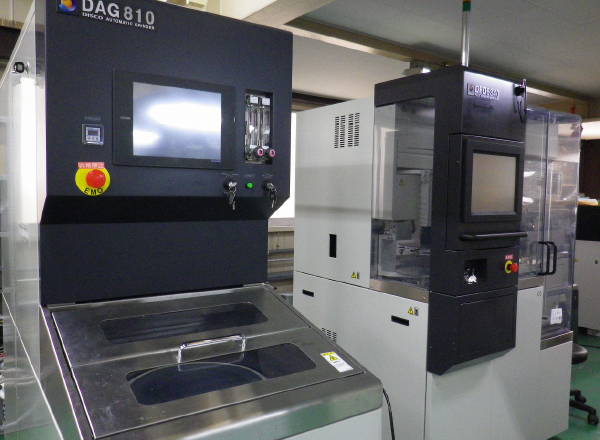 At the Dicing Saw Refurbish Factory, we purchase equipment and system units that have become unnecessary at your factory as a result of relocation, merging equipment resources or introducing new equipment.
We provide a wide range of options in processing equipment used in semiconductor fabrication such as inspection equipment, additional or supplemental equipment and even specialty tools related to the equipment (please refer to Equipment Lineup).
This Refurbish Factory operated by a slicing machine manufacturer works on the refurbishment inhouse, so we can buy a wide range of equipment even accepting missing parts or old (model vintage). To get started, feel free to contact us today.
Providing Both Domestic and Overseas Support
Professional On-site Appraisal of Your Semiconductor Fabrication Equipment
Selling your equipment at the Dicing Saw Refurbish Factory offers you the following benefits.
Benefit 1
On-site Appraisal Anywhere in the World...
Japan, Asia, North America or Europe
On-site inspections are not just limited to domestic locations but are available anywhere worldwide. We can appraise your equipment and resources at overseas locations for those customers who have developed their businesses globally.
Benefit 2
Reliable Appraisals by a Semiconductor Fabrication Systems Manufacturer
The Dicing Saw Refurbish Factory is operated by YAC DAStech, Inc., who is a manufacturer of slicing machine.
Our experienced engineers inspect and appraise your equipment and provide a quotation with a fair and appropriate price. We will answer any technical questions or inquiries you may have related to the equipment you would like to sell.
Benefit 3
Feel Free to contact Us
About Your Equipment Condition
Feel free to contact us even if your equipment you would like to sell is not fully functional. The Dicing Saw Refurbish Factory speciallzes in equipment repair, maintenance services and refurbishment. Our high level engineering provides definitively different services than other companies so you can feel secure and trust our services.
Purchasing Flow
From Start to Finish Just 4 Simple Steps
We Make Selling Easier for You
The Dicing Saw Refurbish Factory appraises your valuable equipment according to the steps outlined below.
The Dicing Saw Refurbish Factory Purchasing Flow

Selling your equipment can be finished in 4 simple steps. From the appraisal request to removing the equipment from the site, we offer a complete service that makes the selling process easier for you.
Call us or send your inquiry using our contact form. Just provide us with some information about the equipment you would like to sell, such as the make and model, the number of units, etc.
Step 2
Overall check (documents / phone)
The following provides a general description of the overall check. First, provide us with the equipment information to the best of your knowledge. Then, one of our experienced professional engineers will evaluate whether it is possible to buy your equipment.
Step 3
Free on-site quote and purchase
For on-site appraisals, one of our engineers will visit you and provide an on-site quotation. We offer this free service not only domestically but for overseas locations as well.
After consulting with you, we decide on a date and time to remove the equipment or system from your site. We make it as easy as possible for you and provide all packaging and transport services. In addition, we also have an equipment relocation service option available. Please feel free to contact us about large volume or large scale selling, which includes our equipment relocation service.
Selling Used Equipment
As a Manufacturer of Semiconductor Equipment,
We Can Offer You Satisfactory Services
At the Dicing Saw Refurbish Factory, we offer a wide range of options for trading services of dicing saws and other semiconductor fabrication equipment. When your equipment has become unnecessary due to factory relocation or changes in your fabrication processes, or even if you are wondering about new platforms or used equipment, feel free to contact us. Our engineering professionals are experienced in semiconductor fabrication equipment and can offer advice related to equipment purchase or sale.
We offer 4 benefits that no one else can match so that you can feel secure when purchasing or selling used equipment at the Dicing Saw Refurbish Factory.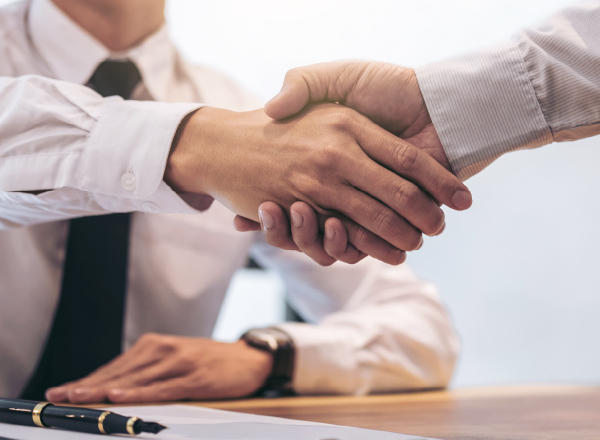 Trading Service
The Dicing Saw Refurbish Factory
Trading Service System and Benefits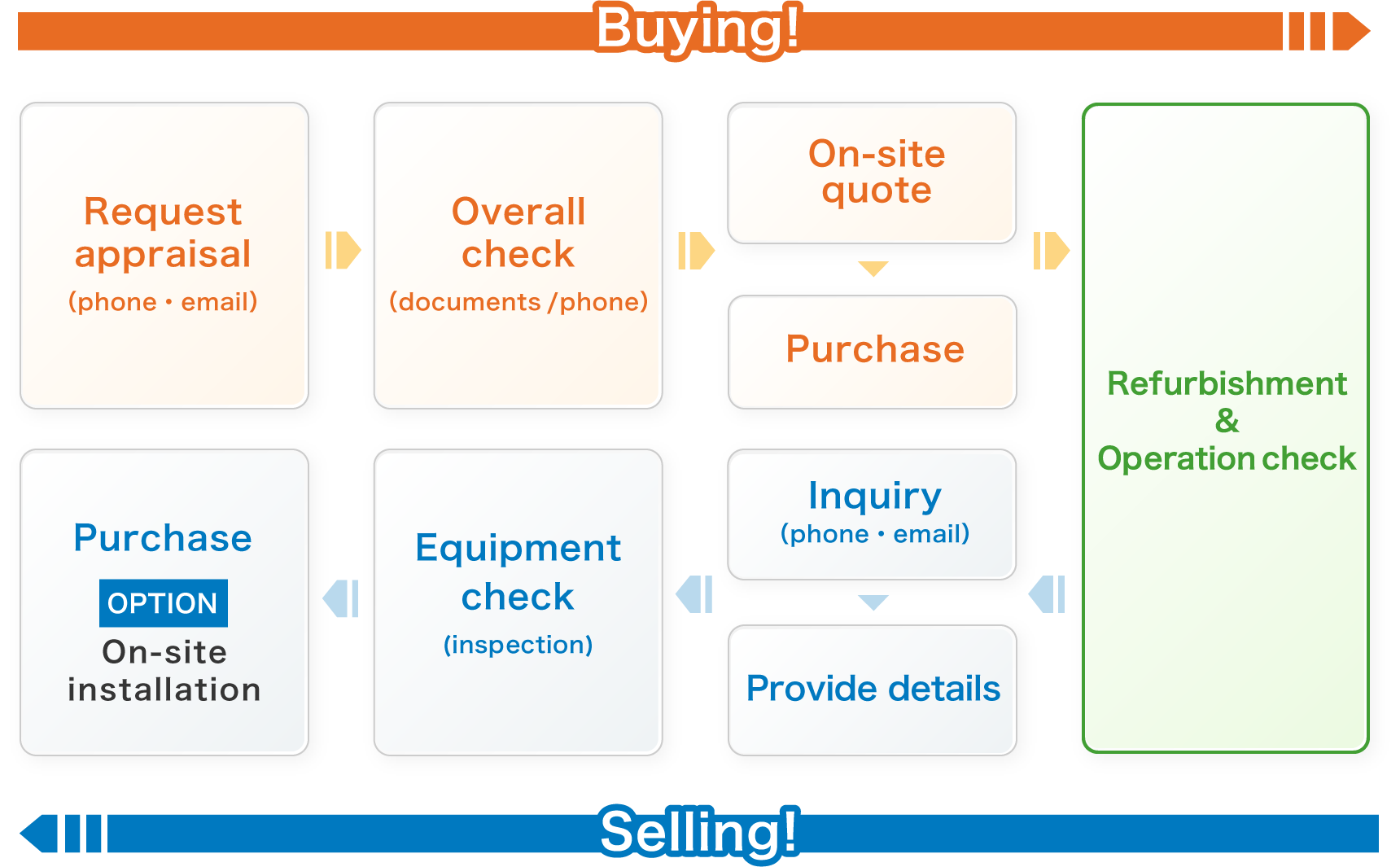 Our experienced professional staff cares about the customer and offers advice covering everything from buying and selling to installation. We handle virtually everything ourselves so you can feel secure when purchasing or selling equipment.